Announcements for Thursday, September 29 Proctoring Exam - National Dairy Cattle Team @ 10:00 AM College/Trade Visit - Air National Guard during Lunch Girls Golf (H) @ 4:00 PM
The JH Lady Bears A team beat Metro Academy in 2 sets tonight. (25-16, 25-15)
The JH Lady Bears B team picked up a win over Metro Academy in 3 sets (25-17, 19-25, 15-10).

BHS Girls Golf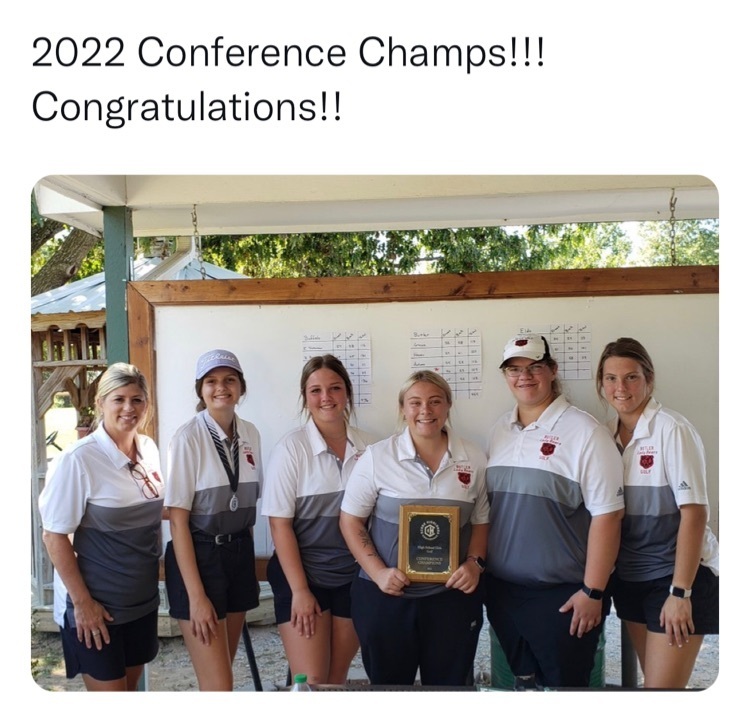 Announcements for Wednesday, September 28 Interact Meeting in Room 114 @ 7:25 AM HOSA Meeting in Mrs. Trumbore's Room during Bear Time Girls Golf in Stockton @ 4:00 PM - Bus leaves @ 2:20 PM Sonic Night from 4:00 PM - 8:00 PM FFA Trap Shoot in Adrian @ Settle's Ford Shooting Range @ 4:10 PM
Happy Tuesday! The counseling department is in need of many more participants for the career fair. Please help us to make this day as diverse as possible for our students. Our students have so many interests, and your job description could be their dream career. We would love to have all levels of job training represented. Thank you to everyone who has already signed up. We appreciate you. PLEASE FILL OUT THIS FORM BELOW TO PARTICIPATE.
https://forms.gle/zEuJsu9UPXhqgYb86

HS volleyball tonight at Sherwood will now be JV/V only. They will still start at 4:30.

The Lady Bears defeat Warsaw in three sets tonight! Tomorrow they'll travel to Sherwood.

Announcements for Tuesday, September 27 Girls OHC Golf Tournament in El Dorado Springs JH STUCO Meeting in Mrs. Preston's Room during Bear Time JH/HS Cross Country Meet in Lamar @ 4:00 PM JH Volleyball (H) vs. Metro Academy @ 5:00 PM HS Volleyball @ Sherwood @ 5:30 PM - Bus leaves @ 4:10 PM JH Football in El Dorado Springs @ 5:30 PM

Fall Senior Nights: Volleyball - 10/10 v Sherwood Football, Cross Country, Cheer, Band, Girls Golf - 10/14 v Forsyth

The GO PINK event sponsored by FCCLA will be a regularly scheduled game on Thursday, October 13, 2022, against Hume. The order form is attached and due back by Thursday, September 29. Volleyball Senior Night will be Monday, October 10, 2022, against Sherwood.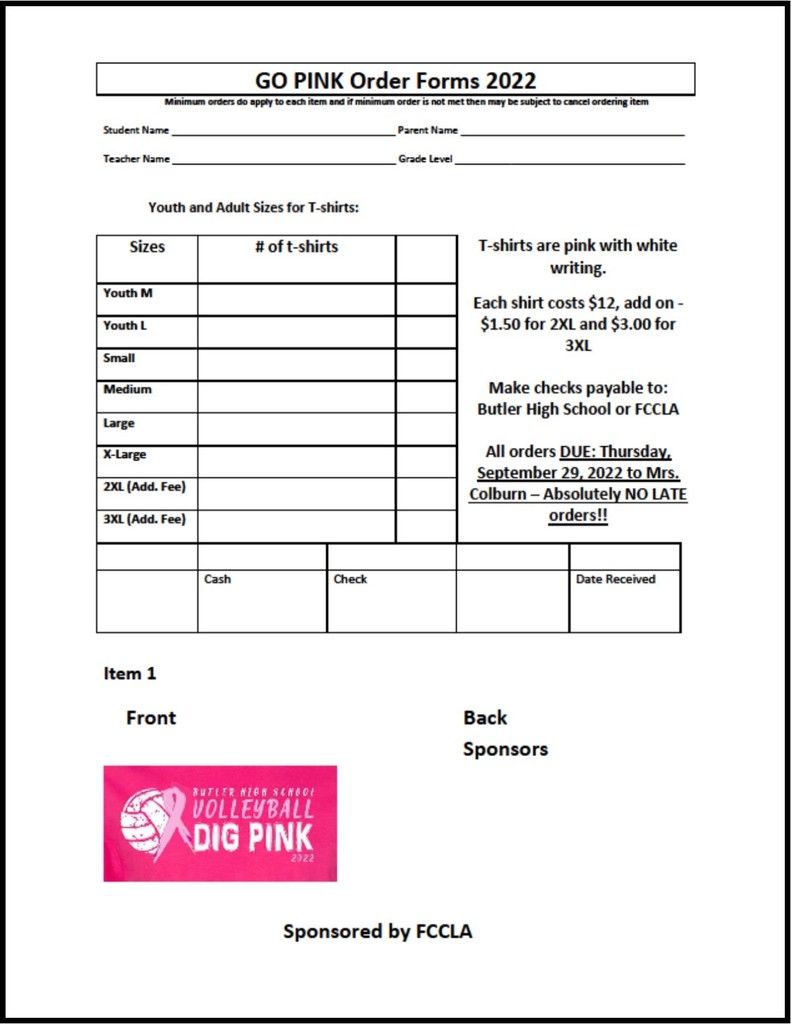 Jr. High and High School Football pictures will be today at 3 at the fieldhouse. Bring both White and Black Uniforms.

Announcements for Monday, September 26 No School - Professional Development Day NRTC In Session JH/HS Football Team Picture @ 3:00 PM Girls Golf (H) vs. Warsaw @ 5:30 PM
The Lady Bears B team ended up 4th overall in the tournament after tough losses to Warsaw and Buffalo. I'm proud of the effort we put in today even if the outcome isn't what we wanted. It's still a good day to be a Butler Bear!
The Lady Bears A team played an AMAZING game against a very good Warsaw team, but they came up short (24-26, 23-25). Overall, they took 3rd in Conference. While it wasn't the place we hoped for, the girls have a ton to be proud about.
The Lady Bears B team split with Sherwood (23-25, 25-14). The first set was a heart-breaker, but we came back with a big win in the second set. Good job, girls!
The Lady Bears A team just barely slid by with a win over Sherwood (25-16, 25-22). Final game coming up soon with Warsaw.
The Lady Bears A team bounced back in the second match of the conference tournament beating El Do (25-20, 25-19). We take on Sherwood next.
The Lady Bears B team fell to a good El Do team for the first game (22-25, 18-25). But we're just warming up, and it's a long day. We've got this!
The JH Lady Bears got off to a rough start at the conference tournament with a loss to Buffalo (14-24, 20-25). We're down but not out; our path to a repeat championship just got a little more difficult. #upforthechallenge