With 4:45 remaining in the 3rd quarter, the Bears lead Warsaw 30-14!

At halftime the Bears lead Warsaw 24-6!

Go Pink! is next week. See the flyer for information.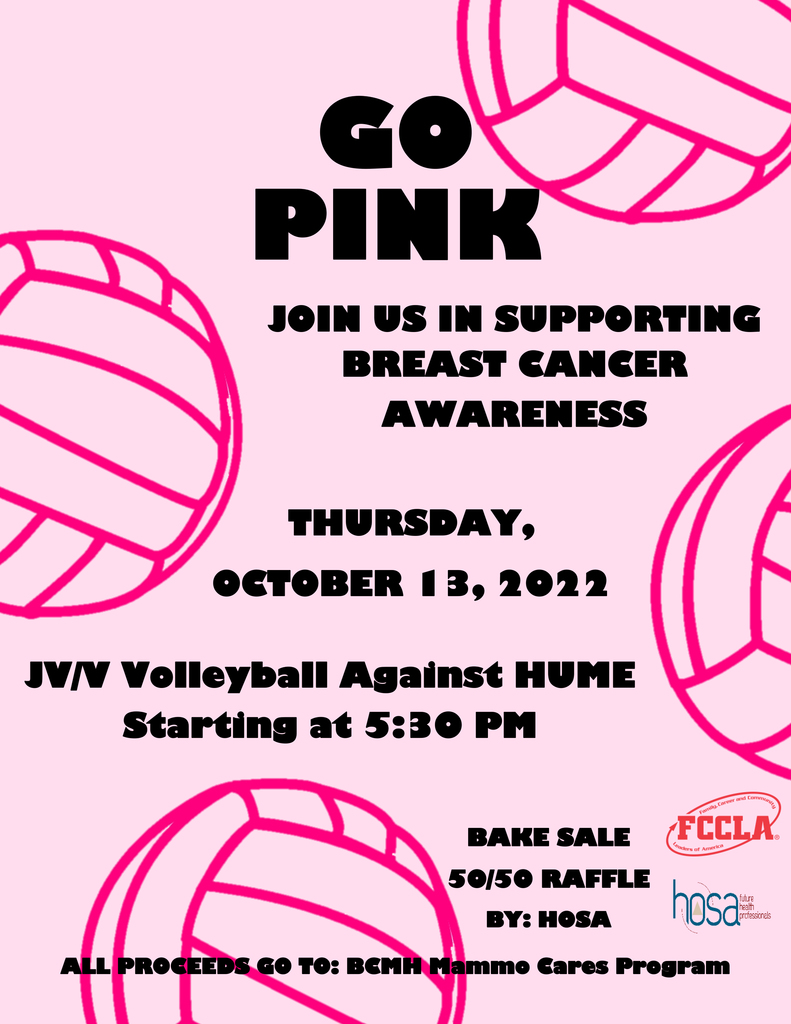 JH Basketball Information: Please bring a physical to the first practice (all six pages). First Girls JH practice: Monday, October 10th - 3:30 - 5:30 P.M. - Multi Gym First Boys JH practice: Tuesday, October 11th - 5:30 - 7:30 P.M. - HS Gym With adding 6th graders, we could potentially have 25 or more kids show up for the first practice. With only having two games a night, quality playing time and practice time would be difficult with that many kids, so cuts may be necessary. If so, cuts will be announced by the end of next week.

Don't PASS up the opportunity to celebrate this SET of fantastic seniors as they HIT the floor on Monday, October 10 for volleyball senior night.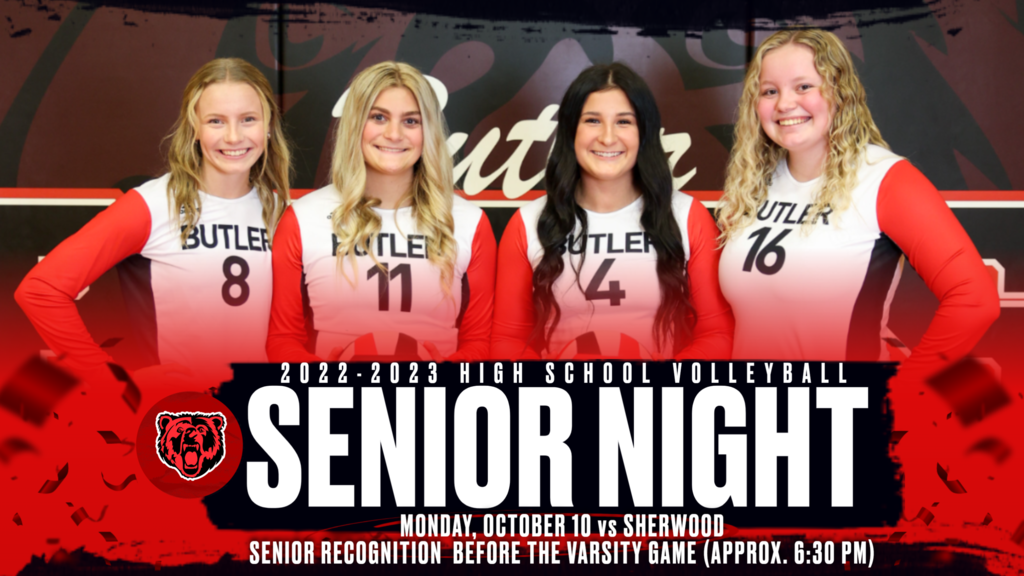 Junior High Dance Information...for grades 6-8 BHS students only!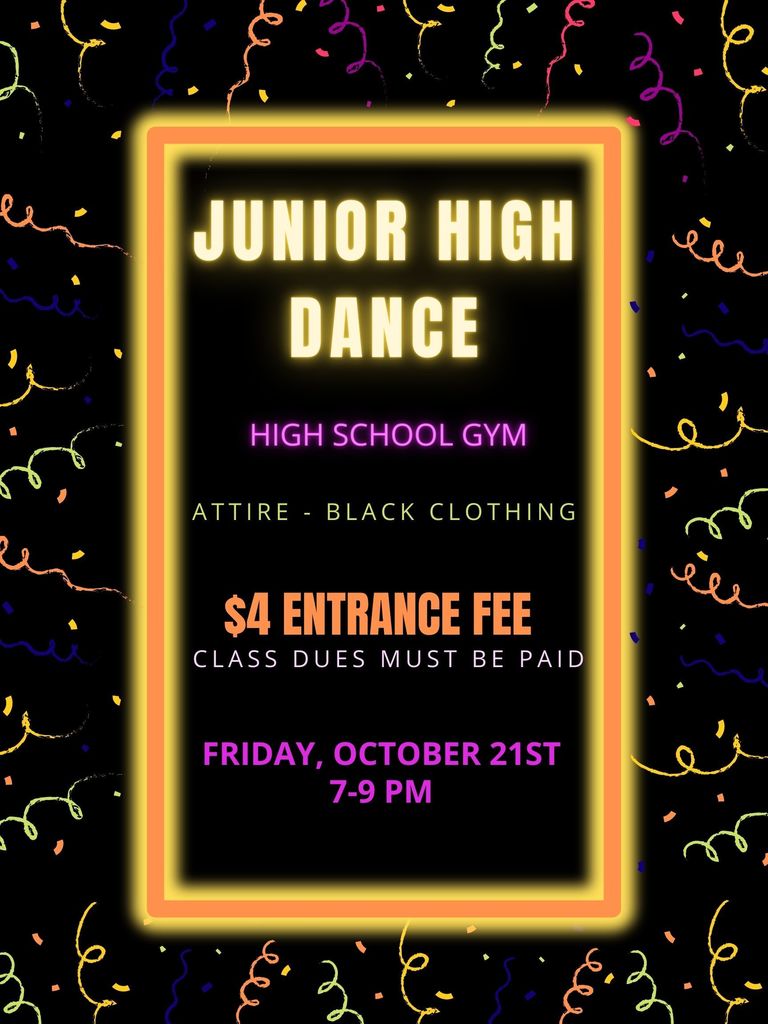 Announcements for Saturday, October 8 V Volleyball Tournament in El Dorado Springs JH/HS Cross Country Meet (H) @ 8:30 AM

KU information here!! Apply to KU here:
https://admissions.ku.edu/apply
The sooner you apply, the better! Their priority application deadline is NOVEMBER 1. If you apply to KU by then, you'll get some KU swag and have early access to pick on-campus housing! Applying before December 1 gets you access to their merit-based scholarship, which is GPA based. This link provides details on the scholarships:
https://admissions.ku.edu/afford/scholarships
Please let the counseling office know if you have any questions.

The Lady Bears A team got a little revenge from an earlier loss in the conference tourn. by beating Warsaw in 3 sets! The girls played their absolute best game of the season. We want to send a HUGE shoutout to our JH student section! They truly became our 7th player. Thank you!
The JH Lady Bears volleyball team wrapped up their season tonight with all 3 squads playing their absolute best! The C team took Warsaw to 3 sets but came up a little short in the end. The B team played a very talented Warsaw team and went toe to toe with them but lost in 2.

Announcements for Friday, October 7 FFA Chapter Picture @ 7:00 AM Jostens Senior Cap/Gown & Announcement Order Day in Cafeteria @ 8:00 AM Manufacturing Day (Senior only) in the Auditorium @ 9:00 AM V Football (H) vs. Warsaw @ 7:00 PM

Attention Parents! Please see the information below regarding the Friday night football game.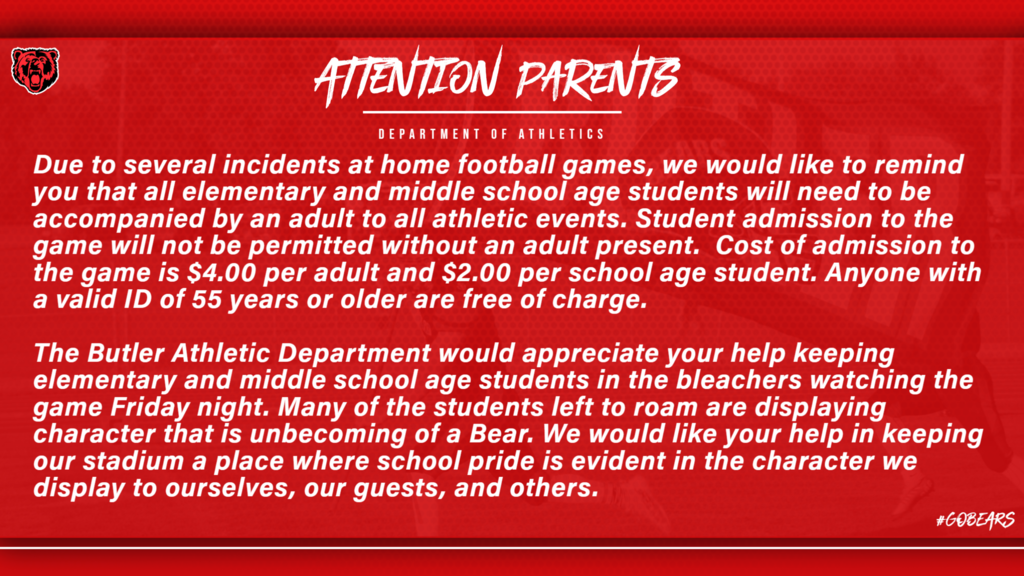 Announcements for Tuesday, October 4 FFA Officer Meeting in the Ag Room @ 7:00 AM Jostens Senior Cap/Gown & Announcement Information Day in the Auditorium @ 8:00 AM College/Trade Visit - UCM during Lunch Grades k-5 Little Cheer Night Clinic in the BES Multi from 3:35 PM - 4:30 PM JH Football in Warsaw @ 5:30 PM JH Volleyball in Lamar @ 5:30 PM - Bus leaves @ 3:30 PM

Announcements for Thursday, October 6 Grades K-5 Little Cheer Night Clinic in the BES Multi from 3:35 PM - 4:30 PM JH Volleyball (H) vs. Warsaw @ 5:00 PM HS Volleyball in El Dorado Springs @ 5:30 PM - Bus leaves @ 3:50 PM

Tonight is our financial aid night! Please come to the high school auditorium at 6pm. Juniors and seniors, along with family members, are highly encouraged to come.
The JH Lady Bears C team lost to Lamar in 2 sets (14-25, 18-25).
The JH Lady Bears B team lost to Lamar in 2 sets (14-25, 14-25).
The JH Lady Bears A team beat Lamar in 2 sets (25-16, 25-14). They play their final game Thursday at home against Warsaw. We'd love to have a packed gym!!

The JH Bears defeat Warsaw tonight 40-8!

JH basketball practices will begin next week, on October 10th. These practices are only for students who are not playing a fall sport. As a reminder, students must have a full physical (six pages) on file in order to practice. Practice times and locations will be announced later this week. If you have any questions about physicals, please contact Mr. Duvall at
jake.duvall@butler.k12.mo.us
.